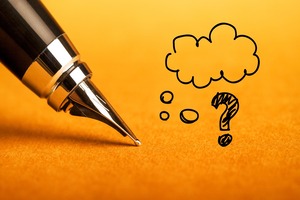 Going through a divorce is a challenging experience. It's often accompanied by a range of emotions including anger, sadness, and anxiety. Working with an experienced divorce attorney can help put your mind and emotions in check. A qualified and experienced divorce lawyer can help you navigate the complexities of divorce proceedings, advocate on your behalf, and represent your interests in court.
However, before you hire a divorce lawyer, it's important to ask the right questions. You want to gain an understanding of their background and expertise.
What questions should you ask a divorce attorney before hiring them?
What is your experience handling divorce cases?
The first question you should ask a prospective divorce lawyer is about their experience working on divorce cases. The attorneys at Geller Family Law focus only on divorce and family law, while other firms may dabble in a variety of types of laws.
It's essential to choose a lawyer that has sufficient experience to handle your case effectively and efficiently. Our firm has over 30 years of experience handling family law cases. Not many other firms can make that claim.
What are your fees and payment arrangements?
Each case is different. Your attorney can explain the costs and payment options during your initial consultation.
What is your strategy for handling my case?
Ask your lawyer about their overall strategy for handling divorce cases and your divorce case specifically.
You want to know if the lawyer has a specific approach or game plan to representing you in negotiations and, if needed, the courtroom.
Additionally, ask about their past success handling cases similar to yours. Also, ask if they will be handling your case personally or delegating it to an assistant or associate. At Geller Family Law, the attorney you speak with is the attorney who will be handling your case. We don't believe in bait-and-switch where an attorney does the consultation but a paralegal handles your case.
How will I be kept informed about my case?
When you hire a divorce lawyer, it's essential that you have clear lines of communication. You need to know how to contact them. At Geller Family Law, we pride ourselves on our client communication and promise that you will receive a prompt response to your urgent questions.
What are the possible outcomes of my case?
It's essential to understand the possible outcomes of your divorce case. Working with a divorce lawyer can help you understand what you should expect when you go to court. They'll also explain your rights and what you can reasonably expect as an outcome.
During a consultation with a potential divorce lawyer, try to get a sense of the strength of your case, what you can realistically expect to achieve, and any potential risks or pitfalls.
What Questions to Ask a Divorce Lawyer before Hiring?
Divorce can be an overwhelming experience, and having the right lawyer can make all the difference. If you'd like to schedule a consultation to discuss your options or you have additional questions about your situation, we're happy to help. Contact Geller Family Law at (813) 405-1509.